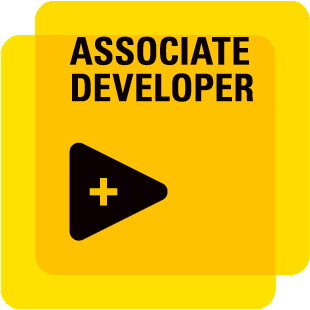 SPECIFIC LABVIEW TRAININGLabVIEW trainer certified by National Instrumentsn° 100-217-10716
FORMATRONICS offers on-site training specifically suited to your needs and geared for your engineers and technicians. The main aim is to provide and acquire theoretical and practical knowledge in instrumentation and control-execution processes using the LabVIEW automated system design software.
Training main goals
The goal of the training is to acquire the basic fundamentals of G language and of advanced structures in order to develop software for complex process automation.
Target audience
Engineers and technicians who wish to use LabVIEW as a software development environment for instrumentation, control-execution of mechatronic processes, test benching and embedded solutions.
Prerequisites
Knowledge in industrial computing or notions in algorithms and structured language e.g. C) development are recommended but not necessary.
A standard LabVIEWtraining program
1. Introduction to LabVIEW
General characteristics
Development environment
Project management
VI components
2. Native data
Panel for varying data types
Data organization and structure
Files or advanced data organization
3. VI basic structure
Data flow overview
Sequential programming
Testing and adjustment elements
Use of VI Express functions
4. Software architecture
"While" structure and properties
"For" structure and properties
Conditional structures
Timed loop parameters
Sequential structures
5. Overview of modularity
Utility and advantages
Implementation of a sub-VI
Execution properties
6. HMI and process management
Event structures
Parallelism processing
Synchronization techniques
Designing native models
7. Data acquisition and generation
Overview of materials
Measurement & Automation Explorer
VI Express specifics
DAQmx library
8. Good practices
Development speed
Code modularity and performance
Code readability and documentation
Error management